Christian L's TOP BLOG
The best blog from Christian L! The #1 JL Mann and CofC College Of Charleston blog on the web! WITH OVER 4,000 HITS A YEAR!!!!
Sunday, September 24, 2006
Mac Allen Obituary- The Greenville News
McGregor 'Mac' Douglas Allen
Greer

McGregor "Mac" Douglas Allen, 12, of 107 Dellany Court, Greer, died Thursday, September 21, 2006 at Greenville Memorial Hospital.

Mac was the son of Ronald Presley and Vickie Brown Allen. He was in the 7th grade at Beck Academy and attended Brookwood Church. Mac was a great athlete who played in the CESA Soccer League since he was four years old. He was currently a member of the CESA Premier 93 team. He also played golf and tennis at Holly Tree Country Club. He loved to bowl, swim, play games and spend time with friends.

In addition to his parents, he is survived by two brothers, Jordan Allen, who attends Coastal Carolina University, and Mitch Allen of the home; three dogs, Striker, Zeus, and Cocoa, all of the home; maternal grandparents, Earl and Roselyn Brown of Johnson City, Tenn.; paternal grandparents, Jim Allen and Jean Hackbarth, both of Johnson City, Tenn.; and a great-grandmother, Ruth Jordan of Bristol, Tenn.

Funeral services will be conducted at 12 noon on Monday, September 25, 2006, at Brookwood Church. Visitation will follow the service at the church until 4 p.m. The family will be at the residence.

In lieu of flowers, memorials may be made to Mac Allen Memorial Fund, c/o Greenville First Bank, 112 Haywood Road, Greenville, SC 29607. Funds will be used for a local soccer-oriented endeavor in Mac's memory.

Condolences may be sent to the family by visiting www.thomasmcafee.com.

Thomas McAfee Funeral Home, Downtown.



Published in The Greenville News: 09-24-2006

Friday, September 22, 2006
Mac Allen Memorial
If you would like to leave a message for Mac Allen and his family. Please go ahead and leave it with this message:........
here is his picture!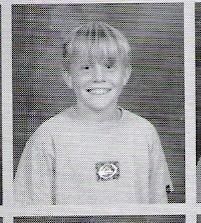 Thank you.
Latest Update: Mac Allen Tragedy
This is from the Greenville News....................
Greer youth's death under investigation
Relative found boy, 12, hanging in his bedroom, authorities say
Published: Friday, September 22, 2006 - 7:28 pm
By E. Richard Walton and Claire Anderson
STAFF WRITERS
rwalton@greenvillenews.com
What's your view? Click here to add your comment to this story.
Greenville sheriff's investigators and the coroner are investigating the death of a 12-year-old boy who was found Tuesday hanging in his bedroom in Greer, authorities said Friday.
The youth died about 1:20 p.m. Thursday at Greenville Memorial Hospital, said Ken Coppins, a Greenville County deputy coroner. An autopsy was performed Friday. "The results are pending," he said.
Coppins said the youth's name hasn't been released.
The boy was found about 4:15 p.m. at his home on Dellany Court in Greer, said investigator Tony Lee, a Greenville County Sheriff's Office spokesman.
Advertisement
Coppins said he was found by a relative.
Lt. Shea Smith, a Greenville County Sheriff's Office spokesman, said, "There's no indication that there was any foul play. In any investigation, we'll look at everything."
Thursday, September 21, 2006
Mac Allen, RIP!!!!!!!!
To All JL Mann Students,

via Myspace........

(Wanted to let yall know Mac passed away today at 1:20 today. Please just continue praying for The Allens.. Mitch and Jordan are his brother and just keep them in your prayers!

R.I.P Mac)

This has been a difficult time for the student body of JL Mann. We have suffered a great loss of Jordan and Mitch Allen's brother Mac today.

I am greatful to all that went to the candlelit vigil last night at Oakview and thank you for wearing your '19' shirts today. They have been very inspiring to our local community here in Greenville. I,also, would like to thank everyone for praying for the Allen family as they go through this very difficult time.

This is not a tragedy that ONLY affects Oakview. It effects everyone who knows and is involved with the family. It is a universal tragedy of how your most precious gifts can always be taken from in you in an instant. Things and life are not taken for granted. Life is something we cherish and should believe in each and everyday of our lives. We should live it to the fullest. We never know when the Lord will take us up. It could be today or many years from now. We will never know completely.

All we know is that we are living now, and should never take it for granted at any moment in time.

To Mac: Rest In Peace.
From: JL Mann and the local community.

The Amazing Christian L.

Friday, September 08, 2006
DON'T MESS WITH MANN!!!!!!!!!!
These are the last two games we've had!!!!!!!!!! 31-0 BOTH GAMES!!!!!!!!!!

WE ARE WOOPING BUTT!!!!!!!

WAY TO GO PATRIOTS!!!!!!!!!!!!!!!!!!

Have a great day!

The Amazing Christian L!

Sep. 1 Mauldin 0, Mann 31
Sep. 8 Mann 31, Southside 0

4,000 VIEWS- THANK YOU!!!!!!!!!!
This website has finally reached 4,000 views today!!!!!

Thank you so much for your support!!!!!!!!!!!

Have a good day everyone and keep on bloggin'!!!!!!!!!

Monday, September 04, 2006
I AM OFFICIALLY ON YOU TUBE!!!!!!!!!!!!!!!!!!
HOORAH!!!!!!!!!! I finally got my first video on You Tube loaded!!!!!!! Click here to watch, if you have not already, and give me lots of views!!!!!!!!!!
Thanks for the support!!!!!!!!

Dance Mann!!!!!!!!

HERE IT IS!!!!!!!!!!!!!!..........................



Saturday, September 02, 2006
Spirit Week/Date With Amanda
Well, It's time for an update!!!

Spirit Week was aweome this year!!!!!!!

Boogie For Charity was back for a second time and this year a new alias was born!

DANCE MANN WAS BACK!!!!!!!! Yes, that's me, Dance Mann!!! Check out the photos and videos of performances on my Facebook and Myspace! The Promiscuous Brenn video has had over 100 views in less than a week after its release!!!! WAY TO GO EVERYONE!!! Throughout the week I raised a total of $3,000!!!! SOOOO, in the past two years Boogie For Charity has raised over $7,000!!!!!!!! I am impressed by all of your enthusiasm these past two years!

I did dance at the pep rally again! This year it was with Spanish teacher Miss Hiers at Mann! What fun it was doing it in 90 degree weather on the football field to Sexyback by Justin Timberlake! Talk about wild!

Two days during Spirit Week I did some performances in the Cafeteria to much enthusiasm and shouting! Well, the good kind. As you can all tell I am very excited as I am writing this because I am!

I did do the Date Auction this year and yes I did, to some disappointment and shock, take my shirt off. AHHHHH! I lost my mind, I think. I was kinda pissed too because they did the wrong song, but no biggie I still raised alot!

Although we lost the Greenville game and the money, we still raised $95,000 while Greenville raised $97,000. That, in short, means that if I didn't dance then we would have lost by $5,000 instead of $2,000. WOW!!!!!!

I recenly went on a date with Amanda to the lake. It as SOOOO MUCH FUN!!!!!!!!! We went out to eat and she had some friends come over. they sang and danced for me too! They were very talented!

Yes, my schedule was fixed so that I can take all the classes that I wanted to take. Although I switched from Lawson's 7th period English 3 Honors to Doc Loch's, at least I'll have more FUN now! Plus, too, Id rather have a teacher who mispronounces my name than one who calls me the wrong one, even when I tell her the right one repeatedly. (OOOHHH!!!) jk.

On Friday I finally got the Patriot Idol video that is 7 months old! It was great! Danae and I were awesome at the show!!!!!!

I, also, saw my Who's Who entry on Friday, courtesy of another student in it, and was so crazy about it. It was neat seeing my name in a book like that. I should get a copy of it on Tuesday.

Anyways, nothing much else has happened.

Keeping you all in touch!

Dance Mann!

Cursor by nuthinbutnet.net
[ View Guestbook ] [ Sign Guestbook ]
Get a FREE guestbook here!

TALK TO THE AMAZING CHRISTIAN L!!!!!!!
Email The Amazing Christian L.
IM The Amazing Christian L.
FUN SITES AND GAMES!!!!!!!!!!
JOIN THE JL MANN FACEBOOK PAGE!
GO KELLY!!!!!!!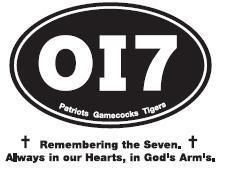 Rest In Peace Justin, Travis, Emily, Taylor, Mac, And Jacob!!!!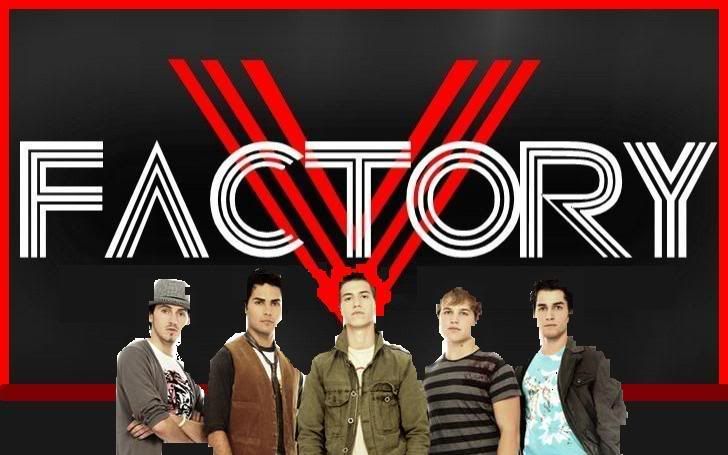 Go Wesley and V Factory!!!!!!