Christian L's TOP BLOG
The best blog from Christian L! The #1 JL Mann and CofC College Of Charleston blog on the web! WITH OVER 4,000 HITS A YEAR!!!!
Friday, January 26, 2007
Myspace/Facebook friends: UPDATE
UPDATE: Please if you don't remember meeting me someplace, either a cruise, vacation, at school, football games, dances, youth group, etc, please do not add me and waste my time by asking "Who r u?" and "I don't remember u." From now on I will delete those comments and block you.

Thanks for all your support,

The Amazing Christian L.

Ps. If you don't remember me, there's always something new to look forward to! :)

Saturday, January 20, 2007
Friends From Nine Years Ago FOUND!!!!!!!
Hello every1,
I guess I haven't talked to all of you in a while so that's my headline and yes it's been quite an exciting week.
Well I have to say that finding these two friends of mine has been quite an adventure these past few years. There have been so many ups along with so many downs in trying to find them. But last Saturday I finally succeeded!!!
The first one I found was Joe, whom left for Ohio after 2nd grade which was nine years ago this date. So yeah it's been nine years since I've talked to him. We had been best buds back then, going to sleepovers, playing on the same church soccer and basketball teams, and going to the same classes. We were thick as thieves. But when he left after 2nd grade I had found a new best friend, Kyle, whom I'm still good friends with today! Joe was always such a joker when we hung out back then in the 90's. Yeah, the 90's! We go back that far. (lol) Yeah and I love his local radio station Q104 in Cleveland, Ohio. You guys rock!!! You're so much better than B937 here!! No kidding. Anyways, yeah the 90's were awesome. Joe is still the same and still best friends like it was back in 98'.
The second old bud I found was Adam. It's been 7 years since I last saw him before he moved to Texas. He's changed a little bit. He seems to be more reclusive and more 'hard working' than he used to be. But then again he was always like that with Boy Scouts and school. (Yes, I was a Boy Scout, and quit cause, IDK) Anyway, I found him about an hour after Joe, but, Joe actually found him, to tell the truth. But I haven't heard as much from him as I have from Joe.
As of today I finally found two friends that I have been looking for for almost a decade. Yeah, a decade! I am so excited that I finally did what I had to do! Myspace is genius!!! THANK YOU MYSPACE FOR ALL U DO!!! THANK YOU FACEBOOK FOR ALL THAT YOU DO TOO!!! I would never have found my old buds without you!
= Joe
= Adam
*In other news, Mann beat Riverside to a pulp last night by winning both the boy's and the girl's BBall game!!!! Here are the scores:
**Boy's
= Mann 70
Riverside 54
**Girl's = Mann
69
Riverside
47
()()()()()()()()()()()()()()()()()()()()
Yeah Riverside Sucks
()()()()()()()()()()()()()()()()()()()()

*My Friend Cammy D. made All State Orchesta this afternoon! WAY TO GO CAMMY!!!!!

Labels: 90's, Adam, Cammy, Facebook, Joe, Kyle, Mann, Myspace, Ohio, Q104, Riverside, Texas
Wednesday, January 10, 2007
Happy Two Year Anniversary To Amanda And I !!!!!!
WE DID IT!!!!!!!!!! :) As of today Amanda and I have been going out for over two years now! WOOH! Time sure does fly by!

Have a great day every1!!!

The Amazing Christian L

Friday, January 05, 2007
Congrats To Mr. And Mrs. Smith!!!!!!!!
Audience gets surprise Christmas gift
Published: Thursday, December 28, 2006 - 6:00 am The Greenville News!!!!!

OK, a few people were suspicious. Anyway, afterwards they said they were. If only because of the invitations.
"It was a little bit out of character for us to have a big party and send out invitations," Meredith Bridwell concedes.
But hey, it was Christmas.
In early November, Bill Smith told his father he wanted to reserve the Cafe and Then Some's last performance before Christmas. He wanted to invite all his friends and family.
Bill's parents, Bill and Susan Smith, own the cafe in downtown Greenville. Its specialty, besides dinner, is original musical comedy about local people.
The Smiths marked Saturday, Dec. 23, as booked and that was that. "We really didn't think anything about it," Bill Sr. recalls.
A couple weeks ago, Bill asked his grandmother for the diamond from the ring that had been her grandmother's.
Usually the cafe seats about 120. But on Saturday, because the audience was all family and friends, and festive, some table space was set aside for mixing drinks. There were about 110 that night.
The show was "Miracle on 291 By-Pass." Bill, a science teacher by profession, was called on to take an absent cast member's part. Act I was warmly received.
Shortly before the intermission, hardly noticed, Meredith left her table.
When the applause at the end of the first act subsided, and the lights came up, people began to visit and talk. Bill fetched his suit coat and put it on. He went back out on the stage.
As his father remembers it, Bill said it just seemed like such a great day for a wedding. Bill remembers announcing, "We've decided to get married."
And the whole room rose to their feet, clapping, smiling broadly. But "they didn't realize," he says, "that we meant right now."
Then Meredith walked back in. Friends and family looked astonished. She was wearing a wedding gown.
It must have taken her 10 minutes to cross the short distance to the stage. "People were stopping me and hugging me."
From the stage, the couple asked various people to join them as wedding attendants. They had bouquets of red roses for the bridesmaids. They called in Timothy Dombek, rector at St. James Episcopal Church, who'd been waiting outside.
There was going to be a surprise wedding.
Bill remembers looking at Meredith during the ceremony, and her looking at him, and the feeling of happiness.
They were colleagues and friends at J.L. Mann High School for five years before they began dating last spring. Then, she says, "It was like why didn't we think of this before?"
The newlyweds' first dance was to "What a Wonderful World."
Congrats again to both these Mann Teachers!!!!!!!!!! :)

Wednesday, January 03, 2007
"Fab Five" Ringleader REVEALED!!!!!!!!!!
As if you may have heard, a few cheerleaders thought that they could be bitchy "Mean Girls" at their local high school (
Cheerleaders Run Amok In Texas)
Well, I just found the ringleader of the gang here!!!!! Her name is Karrissa Theret.
Here is her Myspace pic!!!
And the link.........
The Ringleader
Oh boy...... :( And people thought things like that didn't happen.)
well they do.............
(On a Happier Note: Congrats to Mr. and Mrs. Smith!!!!!!!!!)
The Amazing Christian L.
Monday, January 01, 2007
The Amazing Christian L's TOP 40 OF TOP 40 2006!!!!!
Well another year of the hits has gone by and it's time to release another year end chart. Here we go:........................
1. Hip's Don't Lie - Shakira
2. Promiscuous - Nelly Furtado
3. Sexyback - Justin Timberlake
4. Bad Day - Daniel Powter
5. Temperature - Sean Paul
6. Crazy - Gnarls Barkley
7. Buttons - Pussycat Dolls
8. SOS - Rihanna
9. You're Beautiful - James Blunt
10. Check On It - Beyonce
11. Be Without You - Mary J. Blige
12. Unfaitful - Rihanna
13. Me And U - Cassie
14. So Sick - Ne-Yo
15. Stickwitu - Pussycat Dolls
16. London Bridge - Fergie
17. Unwritten - Natasha Bedingfield
18. Over My Head - The Fray
19. Because Of You - Kelly Clarkson
20. I Write Sins Not Tragedies - Panic At The Disco
21. Aint No Other Man - Christina Aguilera
22. Run It - Chris Brown
23. Lips Of An Angel - Hinder
24. Dance Dance - Fall Out Boy
25. Chasing Cars - Snow Patrol
26. Dani California - Red Hot Chili Peppers
27. My Love - Justin Timberlake
28. Ridin - Chamillionaire
29. Walk Away - Kelly Clarkson
30. Too Little Too Late - JoJo
31. Far Away - Nickleback
32. Grillz - Nelly
33. Where'd You Go - Fort Minor
34. How To Save A Life - The Fray
35. Savin' Me - Nickleback
36. Dirty Little Secret - All American Rejects
37. What's Left Of Me - Nick Lachey
38. Move Along - All American Rejects
39. Right Here - Staind
40. Beep - Pussycat Dolls
AND THAT'S IT!!!!!! Ur hits are here!!!!!!!
Cruise news coming soon......... stay tuned............. Happy New Years every1!!!!!!!!
The Amazing Christian L!
Labels: Christian, Cruise, Hits, Top 40
Cursor by nuthinbutnet.net
[ View Guestbook ] [ Sign Guestbook ]
Get a FREE guestbook here!

TALK TO THE AMAZING CHRISTIAN L!!!!!!!
Email The Amazing Christian L.
IM The Amazing Christian L.
FUN SITES AND GAMES!!!!!!!!!!
JOIN THE JL MANN FACEBOOK PAGE!
GO KELLY!!!!!!!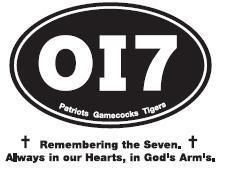 Rest In Peace Justin, Travis, Emily, Taylor, Mac, And Jacob!!!!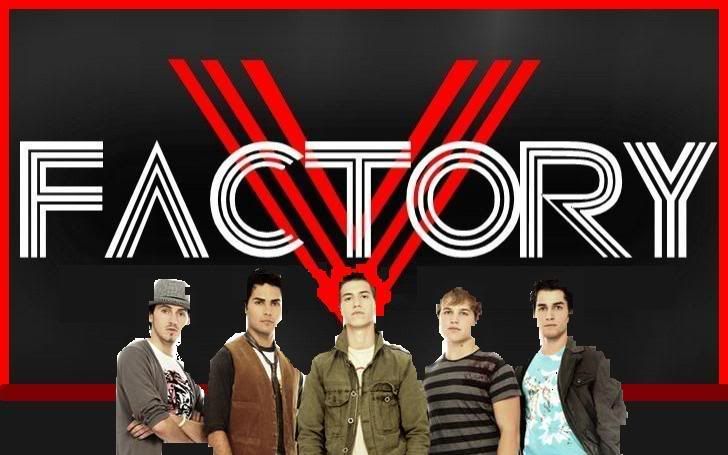 Go Wesley and V Factory!!!!!!