Christian L's TOP BLOG
The best blog from Christian L! The #1 JL Mann and CofC College Of Charleston blog on the web! WITH OVER 4,000 HITS A YEAR!!!!
Thursday, July 28, 2005
Note To Viewer
Dear Viewer and Friends,
I will be leaving for my cruise in a few days. It will be fun and I will miss talking to you all. Do not hesitate to look at the archives for past entries you missed. I will see you in almost two weeks!!!! I hope this blogging experience has been enlightening and fun for all!!
Love You All In Christ,
Christian L.
------------------------------------------------------------------------------------------------
Edited By Jonathan Cohen. July 27, 2005, 10:55 AM ET
Packed With Hits, 'NOW 19' Bows At No. 1
By Margo Whitmire, L.A.
The 19th "NOW That's What I Call Music!" installment -- boasting popular cuts by Gwen Stefani, Coldplay, the Killers and Gorillaz -- this week becomes the series' seventh No. 1 on The Billboard 200. The multi-label hits compilation sold 436,000 copies in the United States, according the Nielsen SoundScan, more than 300,000 above its closest competition.The EMI Group/Universal/Sony BMG/Zomba/Capitol effort also fares better than the previous installment. Vol. 18, which included songs by U2, Snoop Dogg, Destiny's Child and Chingy, started at No. 2 with 338,000 units in March and has sold 1.2 million to date. The Billboard 200 hosts two other top tier debuts this week, as Carly Simon notches her highest-charting album in more than 30 years and gospel act Mary Mary earns a career-best perch.Simon's "Moonlight Serenade" enters at No. 7 with 58,000 units, her highest chart peak since 1974's No. 3 entry "Hotcakes" and her biggest sales week since Nielsen SoundScan began tracking data in 1991. Her fourth standards album and Columbia debut features songs like "I Only Have Eyes for You" and "I've Got You Under My Skin."With sales of 57,000, Mary Mary's self-titled Columbia effort opens at No. 8 -- the duo's highest placing on The Billboard 200 and best sales week of its career. Their latest is led by the song "Heaven," which notches a ninth week atop the Hot Gospel Songs chart. Previously, the act went as high as No. 20 with 2002's "Incredible," which bowed with 43,000 and has sold 511,000 to date.The No. 1 bow for "NOW 19" ends the two-week reign of R. Kelly's "TP.3 Reloaded" (Jive), which falls to No. 3 on a 40% slide to 83,000. Mariah Carey's "The Emancipation of Mimi" (Island/Def Jam) climbs 5-2 despite a 10% dip to 90,000 and Coldplay's "X&Y" (Capitol) holds steady at No. 4 for a second week with 81,000 units (-18%).Bow Wow's "Wanted" (Columbia) drops 3-5 on a 49% plunge to 61,000, while the Black Eyed Peas' "Monkey Business (A&M/Interscope) rises 8-6 even though sales slipped 8% to 60,000.Gorillaz's "Demon Days" (Parlophone/Virgin) moves into the top 10 with a 14-9 jump on a 10% boost to 56,000 copies while Foo Fighters' "In Your Honor" (RCA/Roswell) rebounds 11-10 despite a 10% sales fall to 53,000.Atlanta quintet B5 makes its Billboard 200 debut this week at No. 19 thanks to sales of 44,000 copies of its self-titled Bad Boy bow. The group will hit the road for select dates on the upcoming
Scream IV tour
with Bow Wow, Omarion, Marques Houston and Bobby Valentino.Other notable entries include the Columbia/Sony Music Soundtrax "Dukes of Hazzard" soundtrack at No. 33 with 27,000 copies and Virgin's "Jermaine Dupri Presents... Young Fly and Flashy, Vol. 1" at No. 43 with 21,000. Overall U.S. album sales were down 1% from the previous week at 10.2 million units, about 10.5% off from the same week last year. Year-to-date sales lag about 8% behind 2004 at 314 million units.
Packed With Hits, 'NOW 19' Bows At No. 1
*you know I got this CD. IT ROCKS!!!!
------------------------------------------------------------------------------------------------
Wednesday, July 27, 2005
CRUISE TIME IN ONLY.................3 DAYS!!!!!!!
Hello everyone + Amanda, I love and will miss you all when I go on my cruise to Mexico in the next few days. I have seen and met so many people this summer, that I am overwhelmed by your prayers, compassion, and friendship!!!!!

Here are some shutouts to a few teens and kids I know:

Lillie H.
Sam H.
Zach H.
Brian H.
Rembert M.
Braxton M.
The Osteen Family
Tripp W.
Marie L.D.
Peyton B.
William B.
Witt J.
!!!!!!!!!!!!!!!!!!!!!!!!!!!!!!!!!!!!!!!!!!!!!!!!!!!!!!!!!!!!!!!!!!!!!!!!!!!!!!!!!!!!!!!!!!!!!!!!!!!!!!!!!!!!!!!!!!!!!!!!!!!!!!!!!!!!!!!
AND NOW SOME SHOUTOUTS TO COOL ADULTS AND AWESOME TEACHERS:

Mrs. Henson
Mrs. Osteen
Mrs. Greene
Mrs. Henderson
Mr. Dion
Mr. Moore
Mrs. Maurer
!!!!!!!!!!!!!!!!!!!!!!!!!!!!!!!!!!!!!!!!!!!!!!!!!!!!!!!!!!!!!!!!!!!!!!!!!!!!!!!!!!!!!!!!!!!!!!!!!!!!!!!!!!!!!!!!!!!!!!!!!!!!!!!!!!!!!!!
I LOVE YOU ALL AND CAN'T WAIT TO PARTY ALL NIGHT LONG (in a good way)!!!!!!!!!!!!!!

LOVE YOU ALL IN CHRIST,
CHRISTIAN L.

Monday, July 25, 2005
ALMOST TIME....HERE ARE SOME SHOUTOUTS
HEY, IT FEELS GREAT TO TALK TO YOU ALL TODAY!!!

In a few days, I will be on my cruise!!!!! I know it will be so cool and relaxing!!!!!

Here a few shououts by the way:

Scott M.
John O.
Elizabeth M.
Will W. and
Kevin P.

LOVE YOU ALL IN CHRIST,
CHRISTIAN L.

YOUTH GROUP MEMBER COMES INTO THE CATHOLIC CHURCH
CONGRATULATIONS TO KIM, A YOUTH GROUP MEMBER, WHO IS COMING INTO THE CATHOLIC CHURCH NEXT SUNDAY! I PRAY THAT SHE WILL BE FILLED WITH CHRIST AND BRING HIS GOOD NEWS TO EVERY NATION AND HUMAN ON EARTH!!!!!!!! I LOVE AND SUPPORT YOU, KIM, AS A FELLOW CATHOLIC IN YOUR YOUTH GROUP!
LOVE YOU ALL IN CHRIST,
CHRISTIAN L.
Sunday, July 24, 2005
CHRISTOPHER S. BECOMES A PRIEST....CELEBRATES FIRST MASS!
A local seminarian from our church, Christopher S., was ordained a Roman Catholic priest yesterday by our bishop in Charleston!!!!!! THE WHOLE ORDINATION MASS WAS BREATHTAKING!!!!! :)= It was soooo cool!
Today Father S. celebrated his first mass.!.! It was such an amazing thing to witness. Chris was almost in tears at the end of the mass when he gave out his thank yous. Both receptions after these masses were huge and they were both really great parties!!!!!!! Today's mass was so beautiful and exuberant of Christ. I have learned so much about the Catholic faith, you cannot imagine it!!!! It is been a very "Catholic" weekend!!!!!!! The things that I remember most about his first mass as a priest is the way it was all carried out!!! IT WAS DONE ALMOST ENTIRELY IN LATIN!!!!!! It was so amazing to hear a dead language spoken and sung by so many people! The homily, given by another priest, is one of the best I have ever heard!!!!! I think this is one of the best masses I have ever attended, since my first mass at St. Mary's. Both of our priests are wonderful. Another memorable high point of the mass was the amount of people serving on the altar. Around 20 men and boys served Father S. during his celebration. It was the most people serving a mass, that I have been to, since the day of his ordination!!!!!!! I AM SOOOOOOOOO HAPPY FOR CHRISTOPHER THAT HE FOUND THE CATHOLIC CHURCH!!!!!
MAY GOD KEEP AND BLESS CHRIS FOREVER !!!!!
PLEASE PRAY THAT GOD MAY HELP CHRIS WITH HIS PRIESTHOOD THROUGHOUT THE REST OF HIS ENTIRE LIFE!!!! (IT'S AN AMAZING SACRIFICE!!!!)
Also, on Saturday I went to see Tony Melendez and his Toe Jam Band at a local church!!!! THIS GUY IS AMAZING. He has no arms and he plays the guitar with his feet!!!!!!!! He was very good and very talented along with his band!!! Please pray for him because Sony Records has offered him a deal to sell his next record!!!!!!! I, actually, got both the drummer's and
HIS
autograph after the show. He is such a compassionate person!!!!!! His concert was very moving and I hope many more will go to see him.
He was actually kissed by Pope John Paul II, himself, in 1986!!!
This was so cool to hear him tell the audience this. (Since he has no hands, he has to use his feet to drive, turn pages, and play guitar) His tour right now is titled, "The Pope John Paul II Memorial Tour." GO SEE HIM IF YOU CAN!!!!
I, also, met a few cool seminarians today at the reception! They were all friends of Christopher S.' They were very kind and I hope God blesses them and their vocations. THANK YOU FOR ALL OF THE TIME YOU SPENT WITH ME AND MY FAMILY TODAY!!!!
SHOUTOUTS TO ALL WHO WENT TO THE ORDINATION OF CHRISTOPHER S., THE TONY MELENDEZ CONCERT, THE FIRST MASS OF CHRISTOPHER S., AND YOUTH GROUP TONIGHT!!!! I LOVE AND APPRECIATE YALL SO MUCH. MAY GOD BLESS AND KEEP YOU ALWAYS IN HIS ROMAN CATHOLIC CHURCH!!!!!!!!!!!!!!!!!!!!!!!!!!!!!!!!!!!!!!!!!!!
LOVE YOU ALL IN CHRIST, AND KEEP PRAYING FOR CHRISTOPHER S. MINISTRY,
CHRISTIAN L.
Friday, July 22, 2005
NOW 19 ROCKS
HEY EVERYONE,

I LOVE "NOW 19!" This is such a great album with such artists as Amerie, Ciara, Coldplay, and Relient K. This album is one of the best albums this year. I will bring it to the party so you all can listen, too!

I WILL BE IN CHARLESTON TOMORROW FOR DEACON CHRIS' PRIEST ORDINATION!!!!

Love You All In Christ,
Christian L.

Thursday, July 21, 2005
Hello, Here are some shoutouts... and otha news
Hello visitors, i am so interested in what you think about these daily blathers that I have been doing.

ANYWAY, here are some shoutouts to people I have seen and talked with recently:

Scott M.
Will W.
Braxton M.
Katherine E.
Elizabeth M.
Brian H.
Zach H.
Dillon B.
Byran B.
Justin A.
Balem T.
Charlie H.
Katie F.
Paul O.
Luke O.
The rest of the O. Family!
Campbell Y.
Peter T.
-!!!!!!!!!!!!!!!!!!!!!!!!!!!!!!!!!!!!!!!!!!!!!!!!!!!!!!!!!!!!!!!!!!!!!!!!!!!!!!!!!!!!!!!!!!!!!!!!!!!!!!!!!!!!!!!!!!!!!!!!!!!!!!!!!!!!-
()()()()()()()()()()()()()()()()()()()()()()()()()()()()()()()()()()()()()()()()()()()()()()()()()()()()()()()()

Other Blather

Here is OTHER BLATHER...

----Deacon Christopher S. becomes a priest this Saturday in Charleston. Pray for him as he undergoes this exciting spiritual process!!!!

-----We leave for our cruise to Belize, Cozumel, Etc. in one week!!!! :)-

------Deacon Christopher S. does his first mass at our local church at 11 A.M. Please come early, the church will be packed!!!!!
------------------------------------------------------------------------------------------------

Love You All In Christ,
Christian L.

Sunday, July 17, 2005
GOT HARRY TODAY AT BARNES AND NOBLE
Wow, I just got "Harry Potter And The Half Blood Prince!" I can't wait to start reading. I hope it's a good novel! Hope you all will get it too!
SEE YOU ALL SOON
LOVE YOU ALL IN CHRIST,
CHRISTIAN L.
Friday, July 15, 2005
3rd Day At Pool.....Harry Potter Comin' Your Way.....
WHOO HOO!

"Harry Potter And The Half Blood Prince" is here!!!!!! It comes out at midnight tonight. Hope that you all will buy the next book to this wonderful and imaginative series. I WILL!!!!

Today was my THIRD day at the pool this summer. What Fun!*! It's been a great day, today!

CANT WAIT TILL DEACON CHRIS' ORDINATION TO THE PRIESTHOOD NEXT SATURDAY IN CHARLESTON! PLEASE PRAY FOR HIM
------------------------------------------------------------------------------------------------
LOVE YOU ALL IN CHRIST,
CHRISTIAN L.!!!!!
------------------------------------------------------------------------------------------------
P.S.- I saw Harry W., Kevin P., and Charlie H. at the pool. They are some great people!!!!!

Thursday, July 14, 2005
2ND DAY AT POOL....300 VISITORS TO "Christian L's TOP BLOG"..... 200 Visitors to "Christian L Times!!!!!"
WOW, WHAT A DAY THIS HAS BEEN!!

I went to the pool for the SECOND time this summer. I am so glad I did. I feel great when I go to the pool because I love to chill and hang out. I hope all of your summers have been awesome, so far. !!!!

In other crazy-cool news...

----WE HAVE HAD OVER 300 VISITS TO "CHRISTIAN L'S TOP BLOG!" THANK YOU TO ALL OF OUR VISITORS!!!!! THANK YOU SOOOOO MUCH!!!!

----WE, ALSO, HAVE HAD 200 VISITS TO THE "CHRISTIAN L TIMES." I HOPE IT HAS BEEN INFORMATIVE TO ALL. THANK YOU, AGAIN!!!!

Love you all in Christ and Keep On Bloggin',
Christian L.

Wednesday, July 13, 2005
PARTY IDEA PASSES... WILL HAPPEN AFTER CRUISE
YEAH!! #1 PARTY EVER!!!!
We have a party now! My mother has let us all continue with the party plans. It, most possibly, be sometime before the school year starts and after we get back from our cruise in late July!!!!!! I hope everyone is getting more excited by the minute. I AM!!!!
Keep coming here for updates on the party. Hurray for the PARTY!!!!
LOVE YOU ALL IN CHRIST,
Christian L.
----------------------------------------------------------------------------------------------------------------
Keep praying for Katie S. and her family as they try to get through this hard time.
----------------------------------------------------------------------------------------------------------------
Monday, July 11, 2005
MY CONDOLENCES TO KATIE S.
a moment of silence......
Katie S' father died in a small plane crash yesterday in the North Carolina mountains. I pray that her family is doing well and getting through this hard time with faith, hope, and prayer. I hope that they find warmth and hope in each other. Please pray for their family for the next few days after this horrible day of tragedy.
I WILL BE PRAYING FOR YOU, KATIE S.
Love You All In Christ,
Christian L.
Saturday, July 09, 2005
HERE'S A TOAST TO EVAN AND NICCO
THANK YOU EVAN AND NICCO FOR BEING SUCH GOOD FRIENDS. I LOVE YOU BOTH VERY MUCH! I ENJOY YOUR COMPANY AND HOPE TO SEE YOU SOON!!
"TWO THUMBS WAY UP FOR 'EvAn AnD nIcCo.' "- Ebert And Roper©
Love You All In Christ,
Christian L.
-----------------------------------------------------------------------------------
Here's The Reading List
Summer Reading List - Summer, 2005
All students are required to read two selections from the appropriate list. Tests will be administered by English teachers during the second or third week of school.

English I CP and Honors
A Solitary Blue (Voigt)
The Old Man and the Sea (Hemingway)
Days of Grace (Ashe)
The Martian Chronicles (Bradbury)
Peeling the Onion (Orr)
Ender's Game (Card)

English II CP
The Crazy Horse Electric Game (Crutcher)
Fever 1793 (Anderson)
The Secret Life of Bees (Kidd)
Something Wicked This Way Comes (Bradbury)
A Death in the Family (Agee)
English II Honors
The Joy Luck Club (Tan)
A Connecticut Yankee in King
Arthur's Court (Twain)
Black Boy (Wright)
Walking Across Egypt (Edgerton)
The Lovely Bones (Sebold)
The Hiding Place (Boom)

English III CP
Fahrenheit 451 (Bradbury)
Hot Zone (Preston)
The House on Mango Street (Cisneros)
Cold Sassy Tree (Burns)
The Water is Wide (Conroy)
English III Honors
Return of the Native (Hardy)
Wuthering Heights (Bronte)
And Then There Were None (Christie)
Things Fall Apart (Achebe)

English IV CP
Catcher in the Rye (Salinger)
Anthem (Rand)
A Painted House (Grisham)
The Bean Trees (Kingsolver)
And Then There Were None (Christie)

AP Language
A Painted House (Grisham)
A Lesson Before Dying (Gaines)
The Losing Season (Conroy)
The Water is Wide (Conroy)
The Night Thoreau Spent in Jail (Lawrence & Lee)
AP Literature
The Loved One (Waugh)
Year of Wonders (Brooks)
The Awakening (Chopin)
The Stone Angel (Laurence)
One Day in the Life of Ivan Denisovich (Solzhenitsyn)
---------------------------------------------------------------------------------------------------------------------------------------
Friday, July 08, 2005
Lindley Mayer crowned Miss SC Teen
Lindley Mayer dances to 'Hound Dog,' during the talent portion of the Miss SC Teen Pageant.
By Stephanie F. Norton CONTRIBUTING WRITER
Golden Strip resident Lindley Mayer stole the show when she took the crown July 1 during the finale of the 5th annual Miss South Carolina Teen Pageant.
Mayer, a 16-year-old rising junior at J.L. Mann Academy, accepted the crown and a bouquet of roses with tears in her eyes, and took her first walk as queen, waving and blowing kisses to the cheering audience. She looked up and mouthed "Thank you, God" as she neared the end of her walk.
Earlier in the week, Mayer won two preliminary competitions, talent and physical fitness. For her talent, Mayer performed a high energy tap routine to "Hound Dog," wearing a two piece black costume with a rhinestone studded hot pink collar and belt.
In 1996, Mayer became the Miss South Carolina Organization's very first Palmetto Princess. Palmetto Princesses are girls ages 6-16 who are mentored into the Miss South Carolina Teen Program by their older title-holders.
"This has been my dream for years," Mayer said, catching her breath after the pageant. "I've always looked up to my queens."
Inspired by her 15-year-old brother Brock and 10-year-old sister Brantley, both born with mental and physical disabilities, Mayer shares the message that has motivated and sustained her throughout her young life: "Start making a difference one miracle at a time."
For her platform, L.A.D.Y. Bugs Across America (Lindley's Alliance for Disabled Youth), she received a $500 community service award at Friday night's competition.
One of the greatest thrills of the night for Mayer was having her brother and sister there to share her joy.
Her sister, Brantley, participated on stage in the pageant production as one of 70 Palmetto Princesses.
"It was amazing having Brantley here with me," Mayer said after the pageant. "She's a miracle."
At the end of the pageant, Mayer's brother, Brock, joined her onstage, barely able to contain his excitement.
Mayer leaned over and whispered to him, "You're my angel."
As Miss South Carolina Teen, Mayer receives a $5,000 savings bond and will compete Aug. 17-20 in Orlando, Fla., in the first ever Miss America Outstanding Teen Pageant.
Mayer also won a Teen Community Spirit $1,000 cash business card challenge and was Teen Recognition Page winner, winning a $1,000 savings bond.
------------------------------------------------------------------------------------------------
WAY TO GO LINDLEY MAYER!!!!!!!!!!!!!!!!!!!!!!!!!!!!!!!!!!!!!!!!!!!!!!!!!!!!!!!!!!!!!!!!!!!!!!!!!!!!!!! WE ARE VERY PROUD OF YOU!!!!!!!!!!!!!!!!!!!!!!!!!!!!!!!!!!!!!!!!!!!!!!!!!!!!!!!!!!!!!!!!!!!!!!!!!!!!!!!!!!!!!!!!!!!!
------------------------------------------------------------------------------------------------
to see the whole article, just use this link:
Tribune Times - Lindley Mayer crowned Miss SC Teen
------------------------------------------------------------------------------------------------
LOVE YOU ALL IN CHRIST,
CHRISTIAN L.
My First Day Away Since June! =0 !
Yes, it's true, I'll have to admit. I haven't been outside at the pool or in the water since my beach vacation in early June. I am amazed, myself, that I finally got out today. I, actually, went to the pool for the first time this summer. BOY, does it feel good!!! I, also, went on a long bike ride with my sis. It was enjoyable as well. I, also, saw a few people today and from past days whom I shall mention now, since I have not seen many people in a while!

THEY ARE- SHOUTOUTS TO THEM ALL:
Eiroses M.
Stephanie P.
Gordon G.
Will W.
Scott M.
Ms. Debbie H.
Luke O.
Paul O.
Ms. O.= their mom.
Katy F. - Ex- Student Council President.
Braxton M.
David- Old Neighborhood Friend
Austin G.
-=-=-=-=-=-=-=-=-=-=-=-=-=-=-=-=-=-=-=-=-=-=-=-=-=-=-=-=-=-=-=-=-=-=-=-=-=-=-=-
CONGRATULATIONS TO MAKING THE BLOG!!!!!!!!!!!!!!!!!!!!!!!!!!!!!!!!!!!!!!!!!!!!!!!!!!!!!!!!!!!!!!!!
-=-=-=-=-=-=-=-=-=-=-=-=-=-=-=-=-=-=-=-=-=-=-=-=-=-=-=-=-=-=-=-=-=-=-=-=-=-=-=-
Love You All In Christ,
Christian L.

Thursday, July 07, 2005
LONDON TERRORIST ATTACKS A SHOCK!
I am extremely saddened by the recent events in London. They are should not be let go by our culture and the terrorists should be searched for and brought to justice. PEACE TO ALL OF LONDON.

Pray for the London terrorist attack victims.

LOVE YOU ALL IN CHRIST,
CHRISTIAN L.

Wednesday, July 06, 2005
Well, Friends, Summer Is ALMOST Over
Dear Friends,

I miss you all so much. I can't wait for the party plans to be finished, as well. I am as hopeful as you all are. I would now like to say that I just finished reading "A Connecticut Yankee In King Arthur's Court" by Mark Twain. It was an excellent read. Yesterday, I began "The Lovely Bones." It is pretty good, so far!!! I hope all of you are enjoying your summer reading!!!!

Love you all in Christ,
Christian L.

Tuesday, July 05, 2005
HAPPY BIRTHDAY DAD
HAPPY BIRTHDAY TO MY FATHER! I LOVE YOU VERY MUCH!!!!
HAVE A GREAT ONE!!!!
LOVE YOU ALL IN CHRIST,
CHRISTIAN L.
Monday, July 04, 2005
HAPPY FOURTH TO EVERY AMERICAN OUT THERE!!!!
HAVE

A

HAPPY

FOURTH

OF

JULY!!!!!
LOVE YOU ALL IN CHRIST,
CHRISTIAN L.
Saturday, July 02, 2005
LIVE 8 ROCKZ!!!!! WAY TO GO BONO, OTHER ARTISTS!
Hey everyone!!!!!!
I am so excited about LIVE 8 today. I am very happy that Bono has put together this event. I hope he gets much gratitude from his fans about it. It is so cool to see charity made popular by doing so many concerts in one day, worldwide, to help end poverty! This is such a worthwhile cause for our generation to act out to end poverty in our world. This is so amazing, I am speechless. ALL I HAVE TO SAY IS...
WAY TO GO BONO AND ALL OF THE OTHER ARTISTS WHO HAVE MADE LIVE 8 A SUCCESS! THANKS TO ALL THE PEOPLE WHO WENT TO THE CONCERTS AND GAVE MONEY TO THIS COOL AND AWESOME CAUSE!!!
STILL EXCITED ABOUT LIVE 8 AND LOVE YOU ALL IN CHRIST,
CHRISTIAN L!!!!!
Cursor by nuthinbutnet.net
[ View Guestbook ] [ Sign Guestbook ]
Get a FREE guestbook here!

TALK TO THE AMAZING CHRISTIAN L!!!!!!!
Email The Amazing Christian L.
IM The Amazing Christian L.
FUN SITES AND GAMES!!!!!!!!!!
JOIN THE JL MANN FACEBOOK PAGE!
GO KELLY!!!!!!!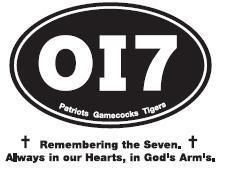 Rest In Peace Justin, Travis, Emily, Taylor, Mac, And Jacob!!!!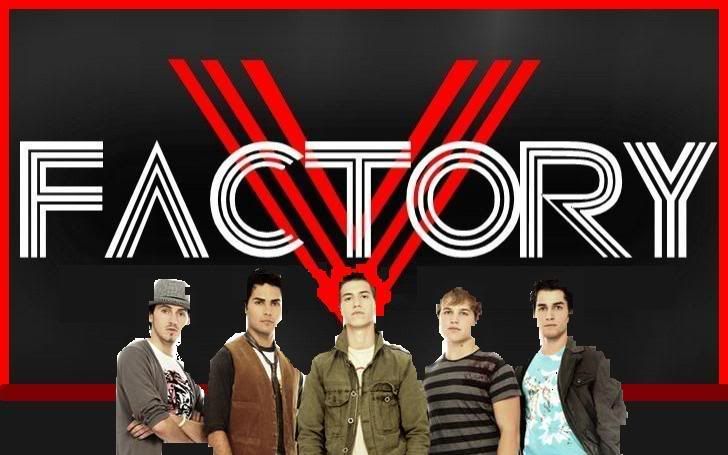 Go Wesley and V Factory!!!!!!