The best blog from Christian L! The #1 JL Mann and CofC College Of Charleston blog on the web! WITH OVER 4,000 HITS A YEAR!!!!
It's that time of year again. It's time to now vote on your Mann Of The Year 2007! This will probably be the last year of the famed contest so get your favorites in the top! The person who wins this year will join me as the 2005 winner and Kate Phinney as the 2006 winner. So get your votes in as much as possible. Eliminations are held each week until we get to the top three. This year's nominees are as follows:

* Bria Starks

*Tay Anderson

*Walker Hogan

*Lawson Mcabee

*Raena Rubenstein

*Maddi Garrett

*Tara Cothran

*Whitley Kelly

*Brittney Norton

*Jeb Wallace

*Lizzie Miller

*Ashley Brown

*Pierce Wylie

*Carson Jackson

*Tucker Rumney

*Emily Ayer

*Brienna Jones

*Logan Vanzura

*Tiffany Marino

*Alex Roper

CONGRATS TO ALL THIS YEARS 2007 MANN OF THE YEAR NOMINEES!!!! Get your vote on now at www.groups.myspace.com/jlmannspiritweek!

Good luck to all nominees and have a good one!

Christian L.

A news event
thats
sweeping the nation hits close to home at
JL
Mann High School. The tragedy of the beach house fire in Ocean Isle Beach, NC has hit the campus of
JL
Mann in such dramatic force this week as we cope with the loss of three of our 2006 alumni. This Sunday morning blaze has been talked about all over the national news and, even, international news. The blaze which occurred Sunday morning held a house of 13 college students from
USC
and one from Clemson who were at the prime of their lives looking for a weekend break to watch a football game and relax from the heavy tolls of college life. Seven students perished in the fire leaving only six to tell the tale. The three Mann students who have past are:
*Justin Anderson from
USC
.
*Travis Cale from
USC
.
*Emily
Yelton
from Clemson.
All three were the most humble and vivacious friends that anyone could love and treasure during their time here in our lives.
Here are the three friends as described by their loved ones from
GreenvilleOnline

.com
Justin Anderson: "He would'

ve

been the best father in the world"
Published: Tuesday, October 30, 2007 - 7:38 pm

By Jeanne Brooks
STAFF WRITER
jmbrooks@greenvillenews.com


On Monday, this is what someone who stopped by the house told Justin Anderson's family: They never knew anybody who didn't like him.
He was a young man people remembered by his smile and kindness, James Grubb recalled Tuesday. Grubb was Justin's youth pastor at St. Matthew United Methodist Church in Greenville.
Other parents would tell Justin's parents they never worried when their own kids were with Justin, said his father, Tom Anderson.
And as for that, "The thing I'll never forget, the thing that is to me his legacy," Anderson said, "was how good he was to his younger brothers." Justin was the second of four brothers. He was close to his older brother, too. With the younger boys, Justin babysat and -- "Not saying he liked it," his father noted -- was even willing to change diapers.
"He would've been the best father in the world," his own father said. "He was like a Pied Piper with kids. He would take the time to talk with them."
He liked to go fishing with his friends. "Sometimes they'd fish before school" at a pond near a friend's house, Anderson said. "They'd get in half an hour before the sun came up." The boys always threw the fish they caught back in the water.
Justin was a good athlete, and played football and soccer at J. L. Mann High School. He played on his church's basketball team the year they won the Methodist Church state championship, when Justin was about 14.
He was a good student too, smart and willing to work at his studies. He finished his freshman year at the University of South Carolina with a 3.6 average and belonged to an honor fraternity.
Going to USC was a lifelong dream. Justin came from a family with a passel of USC graduates, including his parents.
He was good about friendship. "If you were Justin's friend, you were Justin's friend for life," his father said. And "he was good about not letting anybody be left out."
He had a deep faith, Grubb said. "He didn't run around talking about it. But he was an incredibly deep thinker. He knew scripture better than most kids in the youth group."
The pastor said the relationship between Justin and his family was very strong. He loved his mother very much, and, "It was father-and-son as best as it could get. It crossed over to friendship, and there was a mutual respect."
Justin had injured his arm about 10 days before he left for the beach weekend. His plan was to drive to Greenville on Sunday. His father's birthday was Monday. Also, his father had arranged for an MRI on Justin's arm.
If the fire had begun a few hours later, Anderson said, "He would've gotten up and come home."
"They were good kids," he said. "A freak act of bad luck happened. It was time to change a page in God's book for them."
But, "It'll never be the same. That's for sure."
On Tuesday, every mailbox in the Andersons' neighborhood, all 325, wore a white ribbon for Justin. There was a white wreath at each entrance into the subdivision.
On the Andersons' mailbox, neighbors had placed a white ribbon with black and red ribbons in the middle for USC.
Justin Anderson.

Travis Cale: "Travis was one who was always happy"
Published: Tuesday, October 30, 2007 - 10:31 pm

By Jeanne Brooks
STAFF WRITER
jmbrooks@greenvillenews.com

Travis Cale believed in the world and other people. "He wanted the world to be a good place," said his grandmother, Sara Payne. "He believed it was."
Maybe that explained his trademark smile and sunny spirit. "
His smile was like a movie star's," she said. "Travis was one who was always happy. He had masses of friends, girls and boys." Friendship, like math, was one of his talents.
"If you gave him a problem" -- without a calculator or paper and pencil -- "he gave you an answer right away," Payne said.
Travis had dark curly hair and looked like his mother. He had wanted to go to the University of South Carolina for nearly forever.
"He wore a Carolina-red
USC
cap all the time," his grandmother recalled. "It was faded and shaped to his head. He had that same hat I don't know how many years."
He played the guitar. "One of his friends taught him how. But he wouldn't play for you much."
And he liked to fish. "Fishing was his passion," one of his aunts wrote in a draft of a statement. "He could catch a fish in a mud puddle!"
"Many a day," Payne recalled, "he'd come home from school and walk into the garage and pick up a fishing pole." Usually there were friends going with him.
Sometimes he fished before school, too.
His mother taught him ballroom dancing and the shag when he was about middle-school age.
And his manners were almost immaculate. "He never allowed anyone, old or young, to go through a door that he didn't open," his aunt wrote. And "he carried groceries and suitcases for complete strangers."
Travis' grandmother remembered, "It was 'Yes, ma'am' and 'No, ma'am' with him."
He liked banana pudding and to sleep in of a morning.
He was very close to his older brother, Burns.
And he liked Thanksgiving in Dillon County with 50 to 70 members of his extended family. His grandmother recalls how he and his cousins would get up games of baseball under the pecan trees.
He graduated from J.L. Mann High School, where he played outfield on the varsity baseball team. He also loved playing church basketball.
Travis was 19 and in his sophomore year at
USC
.
He hadn't yet settled on what he wanted to be in life.
"His lifespan was short," Payne said. But the world was better for it. "He made it a better place."
His aunt wrote, "Young children always came right up to Travis and asked him to play."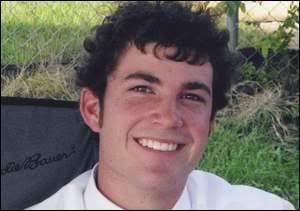 Travis Cale.
Emily

Yelton

: "She was a ray of sunshine. She was fun"
Published: Tuesday, October 30, 2007 - 5:37 pm


Updated: Tuesday, October 30, 2007 - 8:26 pm



By Ron Barnett
STAFF WRITER
rbarnett@greenvillenews.com


Even as the family of Clemson University sophomore Emily
Yelton
waited for official notification, they already knew the tragic truth: She was among the victims.
"We know Emily was there and we know that she is gone," said her mother, Kim
Yelton
.
Emily, who is survived by an identical twin, Meredith, also a Clemson student, was at the beach house with friends she had gone to school with at J.L. Mann High who are now students at the University of South Carolina, her mother said.
"She was a ray of sunshine. She was fun. She was larger than life. She never met a stranger," her mother said.
Emily, who turned 19 in August, was in the process of changing her major from marketing to early childhood education because of her love for children, according to her mom.
She had been a volunteer swim coach and often took kids from her neighborhood in
Simpsonville
to the movies.
"She just loved children and they loved her," Kim
Yelton
said.
Her mom had talked with Emily at about 9:30 p.m. Saturday, while her friends were engrossed in the
USC
-Tennessee football game and Emily was reveling in Clemson's defeat over Maryland earlier in the day.
She told her mother about how she and her boyfriend, Travis Cale, who also died in the fire, had gone fishing that afternoon and had made friends with an elderly man at the pier.
The family takes some comfort at least in word from the authorities that Emily apparently
didn
't suffer.
"To hear that she went peacefully in her sleep is a huge relief," her mother said. "And I'm also sure that she is in heaven. I know exactly what age she became a Christian."
Emily grew up attending
Buncombe
Street United Methodist Church and had been going to
Brookwood
Community Church at the time of her death, her mother said.
Emily's father, Jeff
Yelton
, is a vice president at
Scansource
, and her mother is a part-time tennis instructor.
As to her twin sister, who also was one of her roommates at Clemson, she is understandably taking the loss hard, her mother said.
"She felt like half of herself was gone," she said.
The outpouring of support from the community and across the nation has been a source of comfort for the family, she said.
"We're leaning on our family and our friends and on the Lord."
"We know that Emily died a happy girl. She was happy and fun. She died with some of her best friends."
Because of the close ties between Emily's family and two other fire victims, Cale and Justin Anderson, the loss goes even deeper for the
Yeltons
.
"I feel like I'
ve
lost three children," Kim
Yelton
said, and her tears began to flow.
Emily
Yelton
.
Here are the obituaries to follow with the service times.




Justin Michael Anderson

, 19, died October 28, 2007.
Justin was a loving brother and a beautiful son.
Born in Columbia, he was a son of Dr. Joseph Thomas and Dawn

Bielaski

Anderson.
Justin was a 2006 graduate of J.L. Mann High School, where he played football and soccer. He was an honor student at the University of South Carolina, majoring in business, and was a member of the

SAE

fraternity.
Justin was a member of St. Matthew United Methodist Church. He had been an acolyte and played on the basketball team. He also attended

Salkahatchie

Summer Mission Service.
Surviving, in addition to his parents, are his brothers, Stephen, Taylor and Matthew, all of

Greenville

; maternal grandparents, Frank and Eleanor

Bielaski

of Columbia; paternal grandparents, Bud and Betty Anderson of Columbia; his aunt, Lori Harley and her husband, Will, of Charlotte, N.C.; his uncle, Mark Anderson and his wife, Carol, of Atlanta, Ga.; and cousins, Brent and Ethan Anderson and Megan and Josh Harley.
Services will be Saturday at 11 a.m. at St. Matthew United Methodist Church with the Rev. Cameron

Treece

officiating. Burial will follow in

Woodlawn

Memorial Park.
The family will receive friends Saturday from 9:30 to 10:45 a.m. at the Church.
Memorials may be made to the Justin Anderson Endowment Fund at St. Matthew United Methodist Church, 701 Cleveland St.,

Greenville

, SC 29601, or to Carolina Remembrance Fund, 1600 Hampton St., Suite 736, Columbia, SC 29208.
The

Mackey

Mortuary, Century Drive.
Published in The

Greenville

News: 11-02-2007.




Travis Lane Cale

, 19, of 25 Round Pond Road, died Sunday, October 28, 2007.
Born in

Greenville

, he was the son of Stephen Eugene and Connie Payne Cale.
Travis was a 2006 graduate of

JL

Mann Academy, where he played JV and Varsity baseball. He attended the University of South Carolina, majoring in Business and was a member of Sigma Alpha Epsilon Fraternity.
He was a member of Westminster Presbyterian Church and active in Young Life.
He played church basketball,

Greenville

Little League (All Stars) and Beck Baseball Team.
Travis loved to fish, especially at the pond near his home. He loved 4-wheeling, video games, dancing, listening to country music and playing guitar with friends. He always looked forward to Thanksgiving with family and playing baseball with his cousins. He enjoyed spending the Fourth of July at Beech Mountain with his friends, and enjoyed doing anything and everything that involved his brother, Burns and their extraordinarily close-knit friends. He especially enjoyed spending time with his girlfriend, Emily

Yelton

.
Surviving, in addition to his parents, are his brother, Burns Stephen Cale of the home; maternal grandmother, Sara W. Payne of

Greenville

; paternal grandparents, Bobbie Campbell Lazar and W.E. "

Rainey

" Lazar of

Greenville

; other surviving family members include, Reverend Sara Anna Payne of Richmond, Va., Dr. William and Patti Payne

Bearden

of

Chapin

, S.C., Julie Payne

Wooley

of Greenwood, Tommy and

Jacque

Cale Gaul of Greer, Larry and Lisa Cale

Colburn

of Canton, Ga., Mike Lazar of Greer, Roy and Robin Doss of

Rustburg

, Va., Dr. Mike and Dr. Anna

Bearden

Lowit

, Ryan and Wallace

Bearden

Miller, Robert

Wooley

, Elizabeth

Wooley

, Jason and Amy Gaul, Ryan Gaul, Connor

Colburn

, Jeffrey Doss, Cord Doss, Brian Lazar and Kevin Lazar. He was preceded in death by his paternal grandfather, Burns E. Cale.
Memorials may be made to Carolina Remembrance Fund for Travis Cale,

SAE

, University of South Carolina, Gift Processing, 1600 Hampton Street, Suite 736, Columbia, SC 29208 or Meals on Wheels, 15 Oregon Street,

Greenville

, SC 29605.
The funeral service will be held Saturday, November 3, 2007, at 2:30 p.m. at

Brookwood

Church, 580

Brookwood

Point Place,

Simpsonville

. Visitation will follow the service at the residence.
Active pallbearers will be Ryan Gaul, Le

McNair

, Julian

Nexson

, Brendan Smith, R.J. Snyder, Robert

Wooley

and

Brayden

Wynn.
Condolences may be sent to the family by visiting www.thomasmcafee.com.
Thomas

McAfee

Funeral Home, Downtown.
Published in The

Greenville

News: 11-02-2007



Emily Lauren

Yelton

, 19, died October 28, 2007.
Born in

Greenville

, S.C., she was a daughter of Jeff and Kim

Yelton

.
Emily was a graduate of J.L. Mann High School, where she was a head cheerleader and a member of Young Life of

Greenville

. She was a sophomore at Clemson University and attended

Brookwood

Church.
Surviving, in addition to her parents, are her twin sister, Meredith

Ashburn

Yelton

of

Greenville

; her paternal grandparents, Dr. and Mrs. Ernest

Yelton

of

Rutherfordton

, N.C.; her maternal grandfather, Larry Wright of

Greenville

; and aunts, Kristin

Blanton

and her husband, Stan, of Greer, Wendy Garrison and her husband, Chris, of Greer, Kathleen Mayer of

Greenville

and Patty Green of Mt. Pleasant, S.C.
A Memorial Service will be Friday at 2 p.m. at

Brookwood

Church, with the Rev. David Martin and the Rev. Perry

Duggar

officiating.

Inurnment

will follow in Graceland East Memorial Park.
Memorials may be made to Young Life of

Greenville

.
The

Mackey

Mortuary, Century Drive

Published in The

Greenville

News: 11-01-2007

Justin, Travis, and Emily, RIP.



The good news is that people survived this fire so that others may know what

occured

.

Tripp Wylie of the

JL

Mann Class Of 2006 survived the fire and lived to tell the tale on the The Today Show, Good Morning America, and The Early Show. I am so thankful Tripp survived this horrible disaster.

Here are both his stories from The Today Show and

GreenvilleOnline

.


House fire survivor remembers friends who perished
Tripp Wylie jumped from third floor into canal, but girlfriend did not follow
TODAYShow
.com contributor
updated

10:17 a.m. ET,

Tues., Oct. 30, 2007
College students Travis Cale, Justin Anderson and Emily Yelton were Tripp Wylie's best friends, kids he had known since grammar school.
Yelton was his former girlfriend, Cassidy Pendley was his current girlfriend, and Wylie lost them all in a savage fire at a North Carolina beach house Sunday that left him alive but hardly untouched.
"You try to make sense out of it, which is impossible," Wylie said when TODAY co-host Matt Lauer asked during an interview Tuesday if he asks himself why he survived while his friends died."People keep telling me it happened for a reason, everything happens for a reason. I have to believe that right now," he said. "It's the only thing that I can hold on to right now. Definitely, I keep asking myself that question."
Wylie and his friends were among 12 students from the University of South Carolina and one from Clemson University who had piled into four cars last week for a late-season weekend at a big, two-story beach house built on stilts and overlooking a canal in the little North Carolina town of Ocean Isle Beach.
On Saturday night, they watched South Carolina lose to Tennessee in football, then stayed up late, dancing on the house's big back deck, having a good time.
Sometime before 7 a.m. Sunday, the house erupted in flames. The five students sleeping on the first floor got out; of the eight students on the upper floor — three stories above the ground — only Wylie, a 20-year-old sophomore, survived.
He leaped out of his bedroom window into the canal more than 20 feet below. When he hit the water, he yelled repeatedly to his girlfriend, Pendley, urging her — begging her — to jump after him. She never did.
Wylie hadn't wanted to go on television to talk about it, but didn't want to dishonor his friends. Sunday night, he reached out in his own way to ask them what he should do.
"I kind of had a little prayer meeting with those seven people that were lost in the fire, and I just told them that I was gonna get word out of what they were like, how they impacted my life, people's lives, tell how great people they really were," he said.
His anguish was evident, the words coming slowly and painfully, one at a time and in brief clusters rather than in sentences.
"They were your best friends in the world," Lauer observed.
"Exactly," Wylie confirmed. "Exactly. Toughest thing I've ever dealt with, without a doubt."
And then he talked of those people who had been at the center of his life and now were gone.
"Justin — Justin Anderson, his smile. Big, white teeth," he began. "Big, huge smile you could pick out of a crowd. Personality that really — grab any stranger off the street, Justin could talk to anybody."
Then there was Travis Cale. "Just the same, very engaging personality," Wylie said. "These are my best friends. Travis — everything was a friendly competition between us. We'd get to each other, just messing with each other — [I'll] definitely miss that."
Emily Yelton had been his girlfriend, a pretty blonde with a big smile. "Just really the life of the party," Wylie continued. "If you were out having a good time Friday, Saturday night, chances are Emily was there. Huge, huge heart. A very caring person. Loved life."
Finally he spoke of Cassie Pendley, the young woman he had fallen for just a few months earlier
"We met the first day of classes, which was my birthday," he recalled. "Me being stupid, walked into a class of about 400 people and just kind of yelled out, 'Who wants to sit by me?' and just happened to sit by her. The rest is history. Great girl. I keep telling people [it was] pretty amazing to walk into a room with her and watch all the heads turn to see who she was."
The other three students who died in the tragedy were Lauren Mahon, Allison Walden and Will Rhea, whose brother, Andrew, escaped the flames. Most of the men were members of the Sigma Alpha Epsilon fraternity and the women were from Delta Delta Delta.
Ocean Isle Beach is a tight-knit community of just 500 residents, and the mayor there called the tragedy "the worst thing to ever happen here."
Searching for the cause
Fire officials haven't determined a cause for the fire, which quickly engulfed the house, leaving a gutted shell in its wake, but believe it was accidental and started on the deck that overlooks the canal.
Wylie has no idea what woke him early Sunday morning. In previous interviews, he said he just woke up, opened the door to his room, and saw a hall filled with smoke and the roar and crackle of fire. He realized he couldn't get down the stairs and out that way, so he tore the blinds off the window and kicked it in.
He had no idea if anyone else was even in the house. "I called out hoping someone would hear," he told Lauer. "[I] didn't have any idea at the time who was in, who was out, who was safe, who was not."
He tore the blinds off the window and kicked the window out. "I could see flames at that point and could see how serious it really was," he said.
Telling Pendley to follow him, he climbed on the window ledge, saw the flames shooting out of the back of the house, and leaped sideways, turning to land on his back in the water. He scraped the backs of his legs on a concrete retaining wall on the canal, but was otherwise physically uninjured.
"The only option you really had was just to jump out," he said in a previous interview. "I couldn't really breathe. I just had to make a quick decision."
It saved Wylie's life. Now he must figure out how to live it without the people who had shared it with him.
"I reach out to them," he told Lauer. "I hope they know that I'm here for them. They're in my prayers."
Tripp Wylie on the Today Show.
A friend "was yelling, 'Jump! You've got to jump'," survivor says
Tripp Wylie recalls how he escaped from death early Sunday morning
Published: Tuesday, October 30, 2007 - 2:00 am

By Jeanne Brooks
STAFF WRITER
jmbrooks@greenvillenews.com


Tripp Wylie doesn't know what woke him up in the predawn Sunday at Ocean Isle Beach.
"I didn't smell smoke," he recalled Monday afternoon. "I didn't hear any alarm," not then anyway.
Wylie, 20, a Greenville native and a sophomore at the University of South Carolina, had gone with a group of friends to stay at a beach house owned by the family of one of them.
The trip, he said, "was really just kind of a last-minute thing. A friend had a house. It was available." Three cars left the Columbia campus late Friday and arrived at the house around 6 p.m. A fourth car came separately.
Thirteen students in all were in the house early Sunday morning, most from USC and at least one from Clemson University, when a consuming fire overswept it, killing seven.
Wylie remembers getting up and opening the door to his room on the top floor of the three level house. Then he smelled smoke. He looked down into the living room below. "I could see clear as day," he said, perhaps from street lights outside. He didn't see flames.
Wylie went back into his room and closed his door. By then, "I could hear very clearly popping sounds, very loudly," he said. He knew he was hearing fire. But "I didn't know how bad it was."
After looking out his window, Wylie opened the door a second time. Not 30 seconds had gone by, he estimated. But this time black smoke poured in fast and thick -- so thick, he said, it was like "you could almost grab it with your hand." It was hard to breathe. He realized he wouldn't be able to get out through the house.
Wylie ripped the blinds off the window, opened it and kicked out the screen. He looked to his right and saw flames were about 20 feet away.
He couldn't drop straight down. Under his window was what he guessed was 10-20 feet of concrete bank along a canal. "I had to jump out" and away from the house, Wylie said. "I had to jump out very far to make sure I didn't hit the concrete."
A friend who was one of the house party had made it out and was standing below. "He was yelling, 'Jump! You've got to jump!"
Wylie's leap carried him into the water in the canal. His injuries were minor, mostly cuts but also small burns from hot cinders falling from the house.
When he looked up, the flames had already made their way almost to his window and the house was engulfed. There was no way to re-enter it.
Emergency responders took Wylie and the other survivors to the hospital. His father, Rick, was away on a mountain biking trip. His mother, Sydna, drove from Greenville to Ocean Isle Beach to bring him home.
Since then, Wylie said, he deals with the experience "minute by minute. It's not something you can get your mind off of." But "it helps to have friends and family around."
Those at the beach house were all his friends, he said. "Some were my best friends." Some he'd known since first grade.
Sydna Wylie said the drive back to Greenville gave her five hours alone with her son that "I could just have him and love him and talk to him and listen to him."
She has thought since then, "Dear Lord, forgive me for taking (life) for granted."
Tripp Wylie On WYFF.
Please pray for the victims and survivors and their families during this time of tragedy. Please continue to keep them in your thoughts and prayers this upcoming week as people start getting back to normal again.
God Bless Every1! I love every1 of you and I am praying for you, my friends, always,

Christian L.