Christian L's TOP BLOG
The best blog from Christian L! The #1 JL Mann and CofC College Of Charleston blog on the web! WITH OVER 4,000 HITS A YEAR!!!!
Wednesday, November 22, 2006
Happy BDay Amanda
I LOVE YOU AMANDA!!!!!!!!!

HAVE AN AWESOME BDAY TURNING THE BIG 2-0!!!!!!!

The Amazing Christian L loves ya!!!!!!!!

View Latest News and Weather
I now offer the Latest News and Weather Reports on this blog!!!!!! Enjoy!!!!

Tuesday, November 21, 2006
Mann Of The Year 2006 Nominees!!!!!!!
The nominees for Mann Of The Year 2006 are:
*Kos Benham
*Martakius Dennis
*Natalie Coones
*Kate Hudson
*Jeb Wallace
*Alex Born
*Alex Brown
*Lizzie Miller
*Sally Haltiwanger
*Kym Day
*Logan Vanzura
*Knox White
*Katie Sikkelee
*Nicole Schmidt
*Emily Ayer
*Kate Phinney
*Alicia Bennet
*Kyle Ames
*Brad Saad
*Ashley Barksdale
Congrats to all nominees!!!!!!!!
Go vote now at
JL Mann Spirit Week Group On Myspace
Eliminations each week until final two. Vote to get your favorites in!!!!!
The Amazing Christian L!!!!!
Saturday, November 18, 2006
The Show Of Plenty was awesome!!!!
This was one of the best talent shows at Mann! I just can't wait for more!!!!

Congrats to all of the following people that were involved:


*Jeb Wallace
*Kelsey Bailey
*Wesley Swank
*Kellie Warth
*Katie Scardo
*Merritt Clark
*Luke Douglas
*Alex Brown
*Sally Haltwanger
*Amanda Shevey
*Renee Shevey
*Shawn Darnall
*Pearl Gambrell
*Jennifer Davis
*Bradley Phillips
*Allen Reid
*Martakius Dennis
*Roosevelt Legget
*Kyle Dalton
*Kyle Ames
*Genna Buckner
*Daniel Cooper
*Brennan West
*Kate Witowski
*Jay Bridgeman
*Michael Jenkins
*Dylan Marler
*Bethany Williams
*Michael Realmuto
*Phillip Calvin

CONGRATS AGAIN TO ALL THESE AMAZING MANN STUDENTS!!!!!!!!

Hope you guys enjoyed the show and Have A Great Day!!!!!

The Amazing Christian L!!!!

Saturday, November 11, 2006
YouTube Channel is up!!!!!!!!!
Check out my YouTube channel at
The Amazing Christian L's YouTube Extravangza
Or you can check it out at www.youtube.com/christiantheamazing. Yes, its pretty much the same address as my MySpace. I just recently uploaded Promiscuous Brenn and Christian for you to watch. It's silent, though. I, also, have Dance It Up JL Mann on there two from the pep rally a year ago of 05!!! Its pretty fun to watch. I will post the new Promiscuous Brenn and Christian video on here for you to watch!!!
ENJOY AND HAVE FUN!!! Look at my favorites while you're at it!
The Amazing Christian L!
Friday, November 10, 2006
NHS Induction Ceremony and Local Election!!!
Well this has been one crazy week! We had NHS and local elections the same week. I have decided to not do the Spirit Week rant and instead find another topic. But here is today and now, so here's the news...........

Congrats to Bob Inglis who won Congress for our district and Mark Sanford for being reelected as our 'amazing' governor. (Well, not exactly) Also, VERY BIG CONGRATULATIONS to Megan Hickerson who won the School Board seat over David Vickery!!!! WAY TO GO MEGAN!!!!!!!

The NHS Induction Ceremony went well Monday night and Mann. Here we would like to congratulate the Junior and Senior inductees.

Congrats to the following Junior National Honor Society Inductees!!!!!!!!

*Emily Ayer
*Nathan Bailey
*Jay Bridgeman
*Caroline Burdette
*Lindsay Caesar
*Phillip Calvin
*Jamaal Cox
*Laurel Crout
*Shawna Darnell
*Luke Douglas
*Arthur Ellison
*Kathryn Ethridge
*Andrew Finley
*Austin Finley
*Danielle Gianakas
*Nicole Girard
*Kyle Griffin
*Jessica Gruchacz
*Patrick Haarsgard
*Charlie Humphreys
*Michael Johnson
*Nina Kuo
*Lauren Lea
*Christian LeBlanc
*Andreina Malki
*Tiffany Marino
*Scott McAbee
*Elizabeth McAfee
*Elspeth McWaters
*Rebecca Mercer
*Sarah Miller
*Victor Orozco
*Bradley Phillips
*Allen Reid
*Chris Reinke
*Ariana Renrick
*Alex Roper
*Blake Sanders
*Katie Scardo
*Stacey Schutzman
*Riley Seaver
*Katie Sikkelee
*Tom Smith
*Lisa Sutch
*Page Tarleton
*Jessica Todd
*Allison Truitt
*Logan Vanzura
*Renee Welfare
*Knox White

Congrats to the following Senior Inductees:

*Taylor Cothran
*Shannez Herazo
*Andy Merline
*Ashley Wells
*Jessica Zankman

CONGRATS TO YOU ALL!!!!!!!!!!!!!!!!

That's all for now!!

Have a good day everyone!

The Amazing Christian L

Cursor by nuthinbutnet.net
[ View Guestbook ] [ Sign Guestbook ]
Get a FREE guestbook here!

TALK TO THE AMAZING CHRISTIAN L!!!!!!!
Email The Amazing Christian L.
IM The Amazing Christian L.
FUN SITES AND GAMES!!!!!!!!!!
JOIN THE JL MANN FACEBOOK PAGE!
GO KELLY!!!!!!!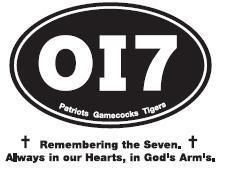 Rest In Peace Justin, Travis, Emily, Taylor, Mac, And Jacob!!!!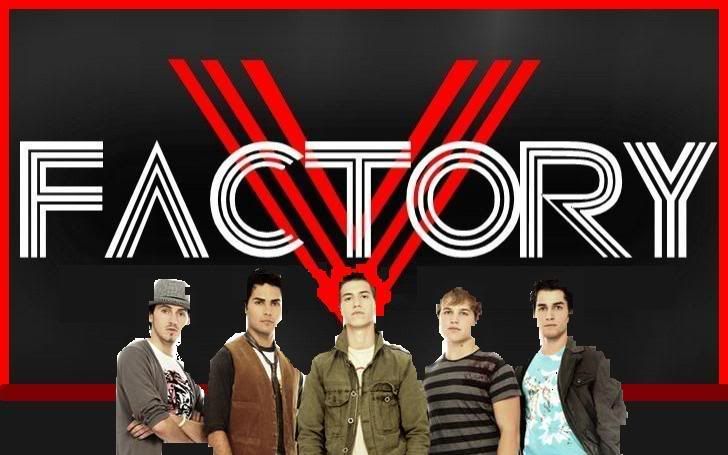 Go Wesley and V Factory!!!!!!