Christian L's TOP BLOG
The best blog from Christian L! The #1 JL Mann and CofC College Of Charleston blog on the web! WITH OVER 4,000 HITS A YEAR!!!!
Tuesday, June 05, 2007
The Long Awaited Moment: Senors '07 Graduate/Dance Recital A Success/ YG Drive Game Is A Blast To Remember
Hello Every1, Yes it's the long awaited moment and so much to cover.

These past few months have been very busy and productive and only the fun will begin in just a few days when I am off on another two week vacation. I will be away in Europe and the Mediterranean. I will miss every single one of you.

First off let's begin with the UCDC dance recitals a few weeks ago. I am speechless. Every single group at rehearsals and both dance nights did a splendid job. I couldn't have asked for more. About 3,000 showed up for both nights and boy I was way nervous but had tons of fun. I am so proud of our hip hop class. I am, also, very proud of the great performance put on by my sister's jazz class as well. Both were top notch and "two thumbs way up" performances. The Seniors and Elites blew my breath away as usual. Even the preschoolers were a delight. I would like to thank all that came out. This includes Grandfather, Parents, Siblings, Gordon, Rhame, Julia, Nikki, Katy, and so many more. Thanks for all your continued support! :)

The YG field trip to see the Greenville Drive a few days before the recital was a grand success as well. Thank you to all Saint Mary's YG members that showed up for tailgating and the game! We had fun: (trying to get fly balls, tshirts, towels, get on TV) Whatever it was when all had a good time watching the Greenville Drive come up from behind and defeat the Greensboro Grasshoppers.

As most of you may know this was my first end of the year awards show at Mann. I know this has been too long. And now I've made it to the top. :) The one thing I won't forget was getting two awards. Not too bad. The first one was an Academic Letter. The other one was the USC Upstate Scholars Award. Woo Hoo!!!

And now here is your new Student Council officers for 2007-2008!!!!!!!!!!!!!!!!!!!!!!!!1

Student Body
--------------

President: Emily Ayer
Vice President: Alex Roper
Secretary: Taylor Lentz
Treasurer: Jessica Gruchacz
Executive Council: Terrell Davis

Senior Class
------------

President: Michael Johnson
Vice President: Brienna Jones
Secretary And Treasurer: Megan Roben
Executive Council One: Kristen Crawford
Executive Council Two: Shaina Toner

Junior Class
-------------

President: Lizzie Miller
Vice President: Brenda Adimora
Secretary And Treasurer: Elizabeth Jeter
Executive Council One: Cherise Marshall
Executive Council Two: Danielle Meyers
Executive Council Three: Pierce Wylie

Sophomore Class
------------------

President: Maddi Garrett
Vice President: Neely Todd
Secretary And Treasurer: Lexi Vick
Executive Council One: Calvin Hazel III
Executive Council Two: Caroline Wingate

And Here Are Our Top Graduates For 2007 At JL Mann!!!!!!!!!

Student Body President: Kate Phinney

Student Body Vice President: Sumeen Maur

Student Body Executive Council: Lindley Mayer

Senior Class President: Ashley Barksdale

Senior Class Vice President Bryan Freeman

Senior Class Secretary And Treasurer: Jasmine Twitty

Senior Class Executive Council: Wynne Boliek

Valedictorian: Nora Collins

Salutatorian: Amelia Gayle

Third In Senior Class: Kate Phinney

Fourth In Senior Class: Jennifer Tara

Fifth In Senior Class: Emily Greig

Sixth In Senior Class: Rachel Bachtel

Seventh In Senior Class: Jane Killian

Eighth In Senior Class: Kyle Ames

Ninth In Senior Class: Joseph Gilstrap

Tenth In Senior Class: Sumeen Maur

And here our other three star Academic Seniors for 2007!!!:

*Caroline Abbott

*Kevin Bertling

*Elliot Carnevale

*Ben Catt

*Taylor Cothran

*Lauren Evans

*Claudia Garcia

*Sloan Garrett

*Nathan Gibson

*Lee Anne Goforth

*Jordan Green

*Megan Henson

*Emily Herr

*Whitney Kazer

*Katie Keith

*Michelle Mcinnis

*Parker Miller

*Michele Perna

*Sara Reynolds

*Brad Saad

*Denise Sullivan

*Allison Taylor

*Lyndsey Trickett

*Stephanie White

*Jessica Zankman

This years Junior Marshalls included the following:

*Nina Kuo

*Caroline Burdette

*Lindsay Caesar

*Phillip Calvin

*Nathan Bailey

*Andrew Finley

*Collin Sarvis

*Ben Mangelsen

*Elspeth McWaters

*Katie Sikkelee

*Allen Reid

*Josh Bittinger


CONGRATS TO ALL WINNERS AND GRADUATES!!!!!!!

I would like to send a special congratulations to the three coolest graduates in my family. Congrats to Alexandra, my sister, a FNATCS graduate for 2007, Lizzie, my cousin, a 2007 Mann graduate, and Michael, my brother, a 2007 Mann graduate.

Congrats to all, once again.

Well, it's time for me to go again. I hope to have pictures of these events and the cruise when I get back from my LOOONNNNGG and well needed vacation.

Have a great week every1 and a great summer.

Until next time,

Have A Good One,

Christian L, The Amazing Christian L.

Cursor by nuthinbutnet.net
[ View Guestbook ] [ Sign Guestbook ]
Get a FREE guestbook here!

TALK TO THE AMAZING CHRISTIAN L!!!!!!!
Email The Amazing Christian L.
IM The Amazing Christian L.
FUN SITES AND GAMES!!!!!!!!!!
JOIN THE JL MANN FACEBOOK PAGE!
GO KELLY!!!!!!!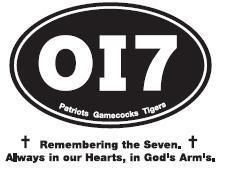 Rest In Peace Justin, Travis, Emily, Taylor, Mac, And Jacob!!!!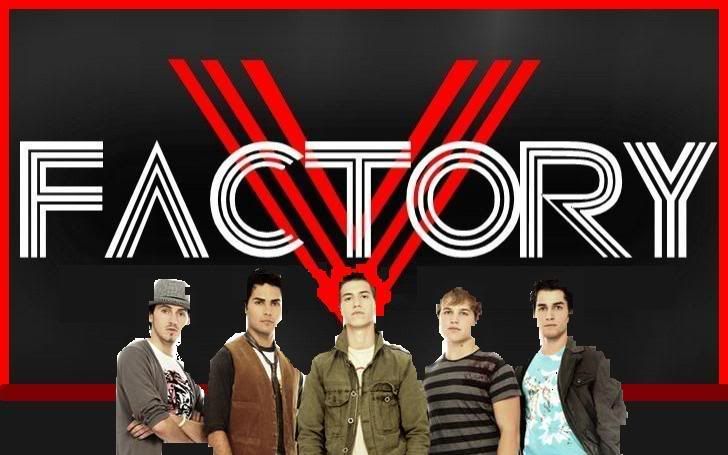 Go Wesley and V Factory!!!!!!